Life happens.
We have little or no control over what will happen to us in life. Unexpected events can plunge us into crisis. Or expected situations may not occur which result in depression.
Life lifts us up in joy and brings us down to our knees in agony. Life is both beautiful and difficult. Sometimes we plan events in our lives; other times they come upon us suddenly and unexpectedly.  A pregnancy that brings joy, a death that brings grief.
We rage against injustice, we weep in loss of relationships.  Unresolved grief, loss or anger caused by life events can trap us and make us feel stuck. Unexpected and difficult events can throw us into a crisis with frightening thoughts and distressing feelings.
Life events affect us and we react accordingly.  Things happen to us in life. It is not necessarily good or bad, it happens, its life and it hurts. What can make these experiences more or less painful is how you manage and process your thoughts, feelings, and behaviours.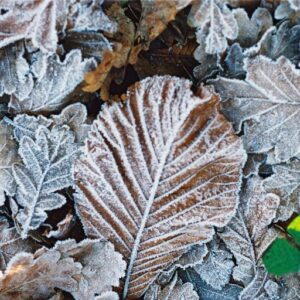 How you cope or manage
Your Capacity - what you were born with - and Ability - skills you have learned - to manage stressful events and situations in life can determine the level of Mental Health and Wellbeing you experience.
You were born into this life with a predisposition to forming a personality style that is unique to you. Your personality style will develop as a result of the temperament you were born with and the environment in which you grew up in, as a child and into adulthood.
The relationships you experienced growing up influence the way you feel about yourself and others. As an adult, you will be confronted with the values, beliefs and doctrines of family members, friends, and a society that judges, ridicules and rejects you.
You may be judged for being gay, ostracised for marrying out of your culture; rejected because you failed at University; blamed because you are black. Your ability to cope with adverse situations is related to your personality style.  
If you are confronted with any of these events and have thoughts that are frightening, emotions that are overwhelming and behaviours that are destructive, you may feel you cannot go on anymore.
This is the time to seek help. This is the work of therapy.
Mindfulness Therapy
Therapy is a process which takes place in the context of a therapeutical relationship between you and a therapist you can trust and feel comfortable being with.
I am that therapist. Imagine being able to talk to me about the frightening thoughts you are having; the overwhelming and painful emotions and the behaviours that occur as a result of these.
I will offer you a safe and comfortable place to express your thoughts and feelings without judgment, criticism, rejection and abandonment. In therapy, I will work with you to help you find new and sustainable ways of coping and managing difficulties you experience in your life.  
Utilising the well-researched and supported work of Mindfulness therapy, you and I will work together to help you accept and tolerate your difficult feelings and bodily sensations, learn to manage and have control over your thoughts and as a result reduce the behaviours that are harmful to you and those you care about.
In therapy I utilise the perspectives of Brief Psychodynamic , Psychosocial Development,  Attachment and Systems theories as well as strategies and techniques from CBT, DBT, Mindfulness and ACT .